Hello there! 👋🏽
I'm Aseem Shrey, a security engineer by profession, currently at Gojek Tech. I am based out of the ancient city of Patna in Bihar, India.
I have been in love with cybersecurity and hacking ever since childhood. Earlier it was the thrill to bypass lock on mobile phones and game mechanics to create highest score ( Later learnt how cheat engine works ). Now, it's bypassing logic on websites and helping companies and government to secure their infrastructure. The thrill never fades.
I love adventure and travelling. My last trip was to Andamans where I could go for scuba diving. I like to run 🏃‍♂️ and swim 🏊 but have been lately irregular.
On CyberSecurity
Through these almost 8-10 years ( last 5 years is when I actually got to do something ) of my journey into cybersecurity, I learnt a lot and relearnt even more.
I understand a lot of challenges that a beginner faces when starting with ethical hacking. To help with new people get started into cybersecurity through a proper guided way, I created a youtube channel in May'20, HackingSimplified.
CyberSecurity is an ever changing landscape with new threats and bypasses coming everyday. You need to keep yourself updated with the latest trends.
Past Life
After completing my higher education from DPS RKP, I went on to pursue BTech from IIIT - Allahabad.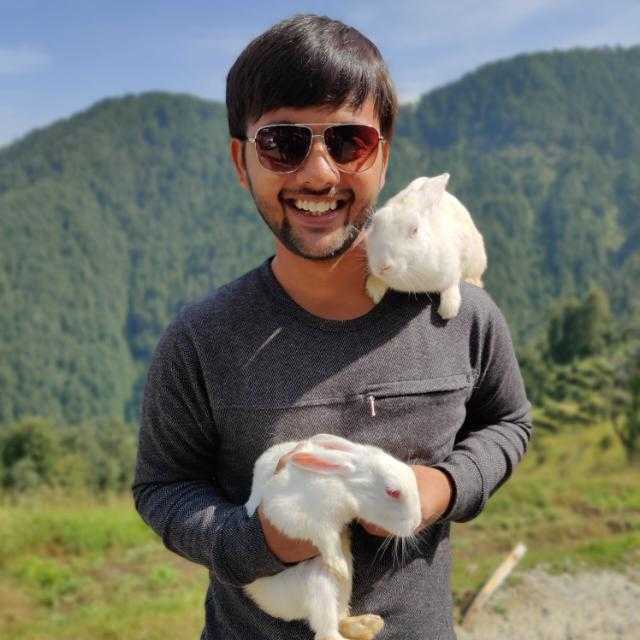 Around the web
Tool Stack
Daily Updates
Newsletters 📰
Productivity
Blog Stack
Gadets
Computer: Ubuntu 20.04 ( on a 5 year old HP Laptop ) 💻
Phone: OnePlus7 📱
Running Gear Garmin ForeRunner45 ⌚